Why choose BTC Spices?
The aroma and flavour of pure Indian spices can enrich the taste of your dishes. Since 2007, our team has been constantly working towards achieving the highest pinnacle of taste and purity for our customers.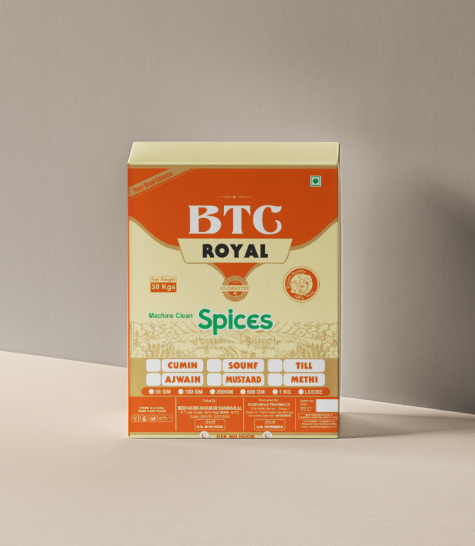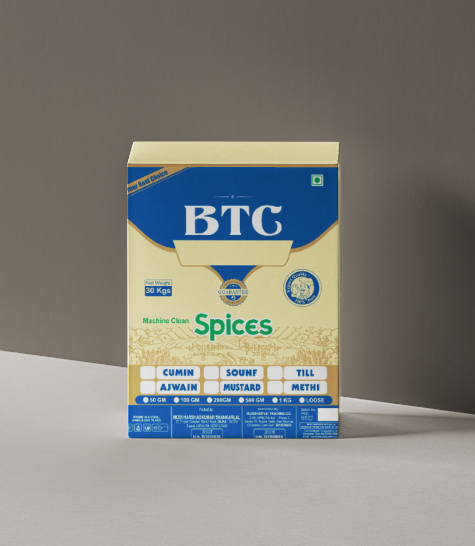 Pure Spices
One of our major priorities is the quality of the produce. We choose only the best quality spices to help our customers create delicious dishes.


Sourced and Made in India
We source our spices from different parts of India to deliver the richness and freshness of flavours to our customers.


100% Natural
We source our spices from the best plantations across the country.

Hygienic and Safe
Our spices are processed and packed to keep freshness and hygiene intact.
Our Customers Love
Our Spices.
We love receiving feedback from our customers.
BTC Spices have been a staple ingredient in my kitchen, my family loves the flavour and aroma.
Geeta Sharma
BTC Spices have consistent quality and taste, what's better is that they are 100% natural.
Ankita Jain
I make no compromises on the quality and taste of my ingredients. BTC Spices have surpassed my expectations. Would highly recommend their spices.
Ananya Chatterjee